SEMINARS (The "Sfumato ® " Methodology)
I. "Blended Reading"
II. "Coping with a Poem"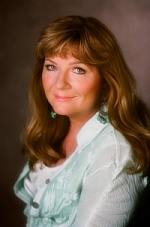 PaedDr. Mária Navrátilová

Dr Navratilova has over forty years of teaching experience. Her expertise lies in the field of elementary education, primarily reading and singing re-education, music, and drama.

She graduated from High School in 1972, College of Pedagogy in 1977, and then started her postgraduate studies at Charles University in 1979 (Faculty of Education). She went on to receive an MEd (with distinction) from the University of Hradec Králové (Faculty of Education) and then successfully defended her doctoral thesis in 1986.

Soon after, she embarked on testing the various techniques she had developed in her work as a teacher, including Blended Reading, which she started formulating in 1974 when she began her teaching career as a Reception Class teacher. She worked for a few years as a specialist lecturer before taking up the post of director in a combined nursery, kindergarten, and infant school for a year. She then designed and delivered the ABC Music project, based on inclusive education: the first private primary school of its kind in the former Czech & Slovak Federal Republic. She was the principal of the school for five years.

Dr Navratilova has been delivering educational seminars since the late 1980s and she has more than a decade of experience of applying the Sfumato® Reading methodology in a primary school setting. She is a member of many organizations, including the Czech Educational Society (Česká pedagogická společnost) and the Czech Dyslexia Association (Česká společnost "Dyslexie").